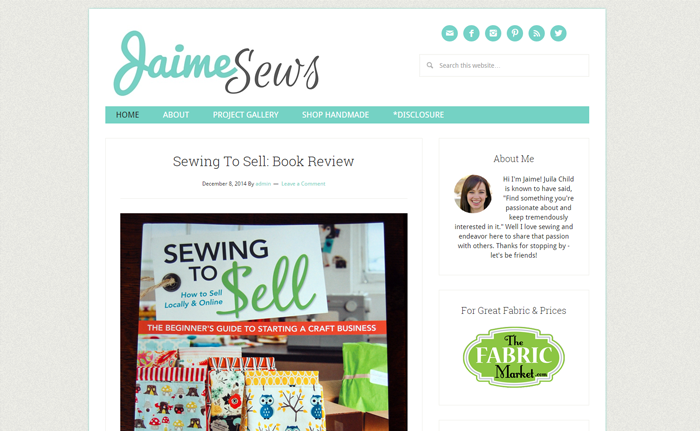 Note: This post contains affiliate links. When you click on these link and make a purchase, I receive a small commission. Thank you for your support!
Welcome to my new home on the web! I couldn't be more happy with my new look and I'm excited for the possibilities a self-hosted site offers me in 2015!
Before I quit my 9-5 job in 2011, I had been exposed to building websites in wordpress and built and maintained a few sites for my employer, as well as some friends' ministries on the side. I love how much bang you get for your buck with WordPress and was hoping to move my blog over eventually, but was waiting for the right time.
Well, the right time presented itself when I was made aware of an online blogging class offered by Blogelina. It's called "Profitable Blogging for Beginners" and it for a short window, Tanya offered it for FREE! Included in the class was a year of web/blog hosting at no charge! Hosting is usually between $80-90 so I couldn't pass that up!
As I took the course, I started to look into what else the Blogelina site had to offer and started to follow the blog to keep up on blogging tips and information. At the first of the month, I received an email announcing her 31 days of Blogging Giveaways (which is still going on!). As you know from my last post, I love entering giveaways so I went on over the the blog to enter. The prize offered that day was a Full Blog Design courtesy of Blogelina! It was already a great deal at full price, but I dutifully went through all the Rafflecopter entries, hoping for the best and then went about my day.
Early the next morning, I was notified that I WON! To say I was "so excited" is an understatement. Not only did I have a year of free hosting but also a free theme and logo design! Tanya was so prompt in setting me up, everything was finished last week!
I have big plans to add some features throughout the next year, but I'm really happy with the blog so far. If you need some help with your blog, check out some of the services Blogelina offers:
Not to mention her blog full of tips, tutorials & resources. So if you are looking to start a blog, move your blog, spruce it up or take it to the next level, check out Blogelina for a wealth of resources.