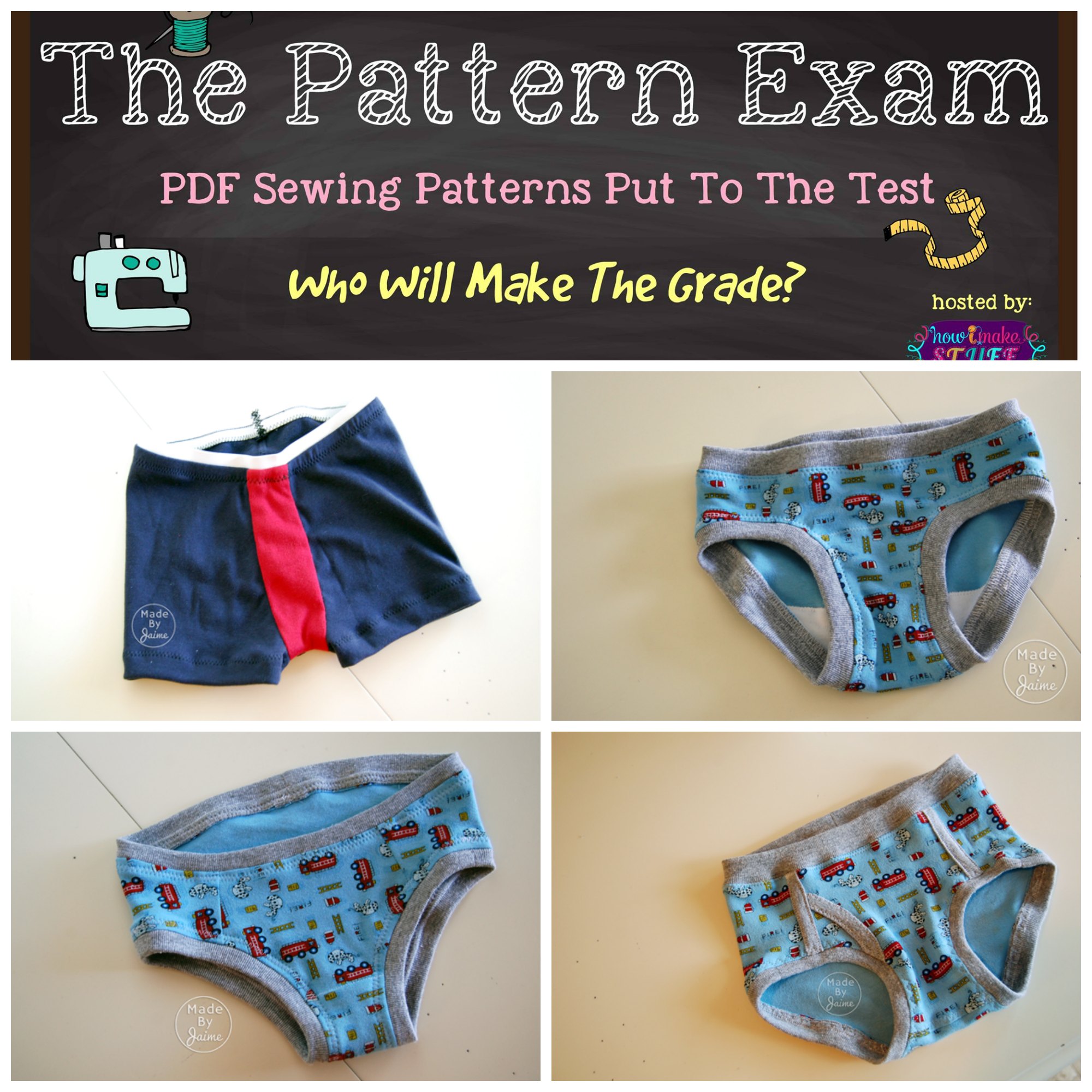 Back in the end of February, I posted this to Facebook:
When I posted this, everything was still developing – but as we chatted and collaborated, it was decided to launch a new website for these purposes, called The Pattern Exam. What is The Pattern Exam? Glad you asked!
What is The Pattern Exam?

The Pattern Exam is an idea that started as a blog hop concept, but has transformed into a collaborative blog that will be supported by the joint efforts of multiple sewing bloggers ("The Exam Board"). We began with the mission to give true, unbiased reviews of PDF patterns.

What is the Purpose?

Our goal is to provide honest and unbiased reviews of the content of each pattern, the instructions of each pattern, and the fit of the final garment.
You can read the full description here.
The Pattern Exam is launching today! First up? Kids undies! We split up into groups to sew up boys and girls undies and have all posted at ThePatternExam.com. We hope to help you find just the right pattern for you in a sea of talented indie designers!