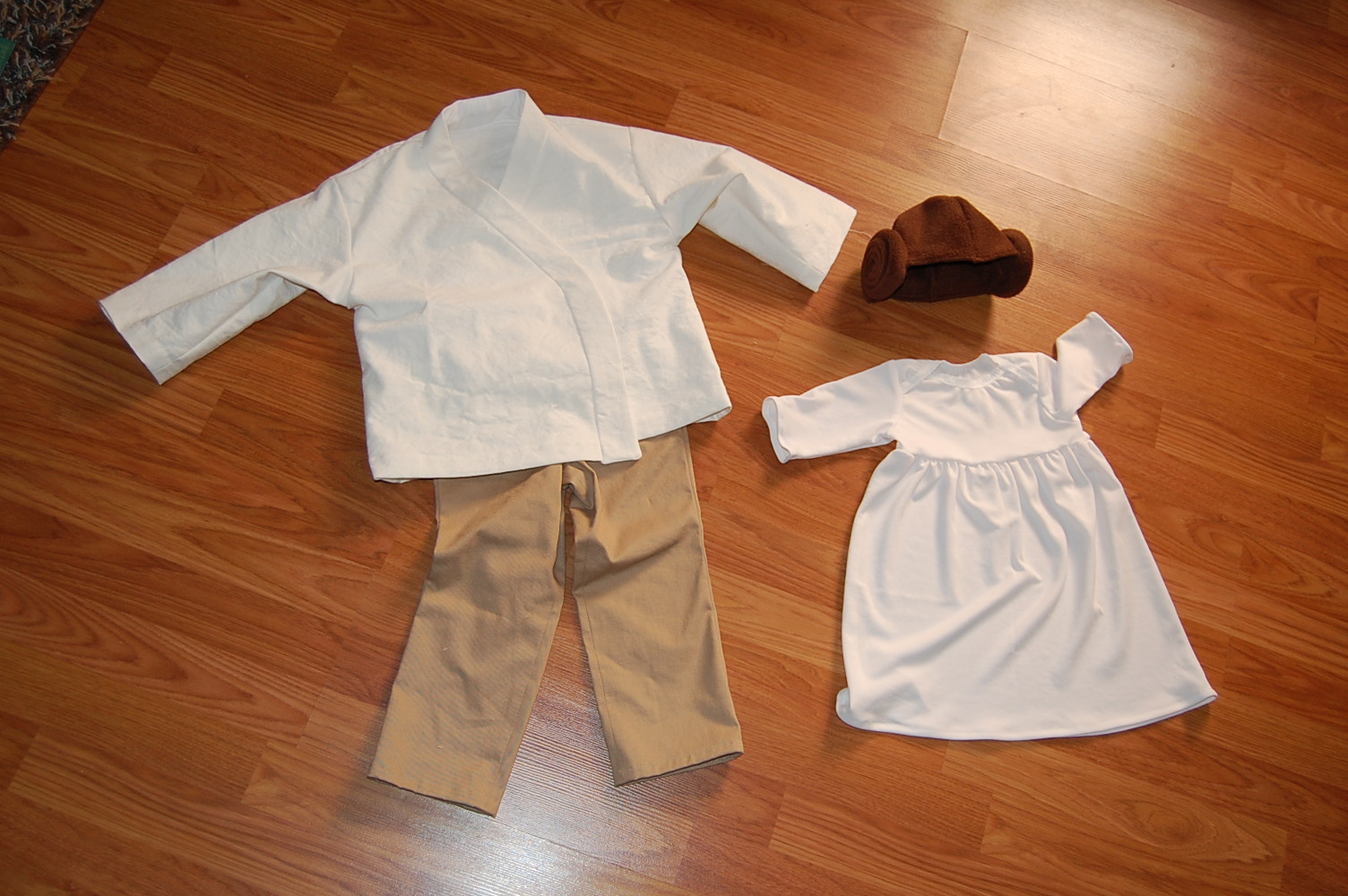 (This post originally appeared at StarWarsWife.com)
Hi there  – I'm back – this time to cover kids costumes. If you missed my previous post, click here!
Well, once we started having kids, most of my costuming efforts transferred to whipping up whatever the kids requested from year to year. Each year I made various costumes for our oldest, Tyler, but he hadn't picked star wars yet so when our daughter was born, we knew the timing was right.
For Tyler/Luke's costume, I used McCall's 6184.
I slimmed the pants and took out some width in the top to better match the look Luke has in the movies. I also added shoe covers for boots from another costume pattern (most kids costume patterns include these type of shoe covers). Dad contributed by finding a belt for him to wear and we used a light saber already in our possession.
For the baby, I used Butterick 5896, View A to make the dress.
I found instructions for her hat on Instructables. It was so simple, but the effect was so great. It was one of my favorites so far.
Lastly, this past Christmas, I made star wars robes for my son and his 2 cousins. As you can see below, this was the perfect finish for his Luke costume the year before.
For this robe, I used McCall's 2854, View F.
I hope sharing these examples have given you some inspiration! If you have any questions, feel free to comment below. I can't wait to see what you come up with and don't forget to share photos on the Star Wars Wife Facebook Page!