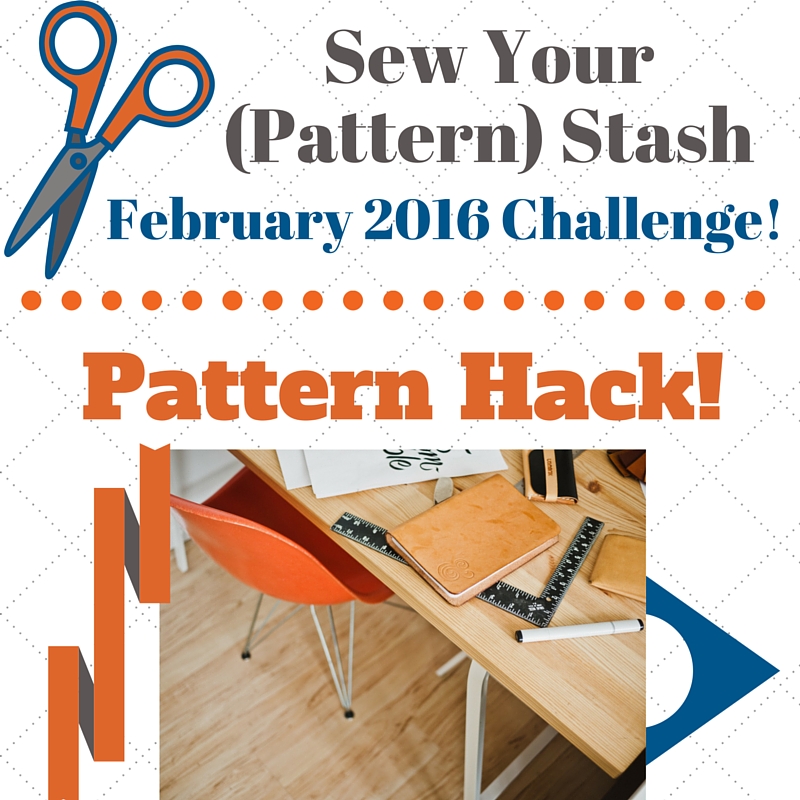 In this life, everything has it's good points and bad points. The upside to working for for oneself is the freedom &  creativity to live the life you design. The downside is the taxes and inventory. And that's where I was for the whole of January. But I am emerging from that fog with lots of plans for 2016 and new systems in place to make tax and inventory time next year a breeze! (I'm pretty sure I say that every year!) If you are in business for yourself, be sure to check out this book I reviewed last year – a LIFESAVER!
Meanwhile, in social media land, I volunteered to be co-admin of the Sew Your (Pattern) Stash group on Facebook! All of us with pattern addictions meet up to encourage each other to use the patterns we have already purchased. There's no shame there, no requirement not to purchase anything else. Just a fun place to remember why we bought those patterns in the first place and discover the pleasure of actually sewing them up! We're sharing organization tips & sharing what we make.
Just for fun, Merial and I have come up with Monthly Challenges to keep the creative juices flowing – none of them are a requirement, but they do provide some direction and encouragement. So if you're looking for a place to hang out online and be encouraged to sew your pattern stash, come join the group! This month's challenge is:
And if you're on Instagram, be sure to add the #sewyourpatternstash hashtag to your photos! Come, let's bust through our pattern stash in 2016!