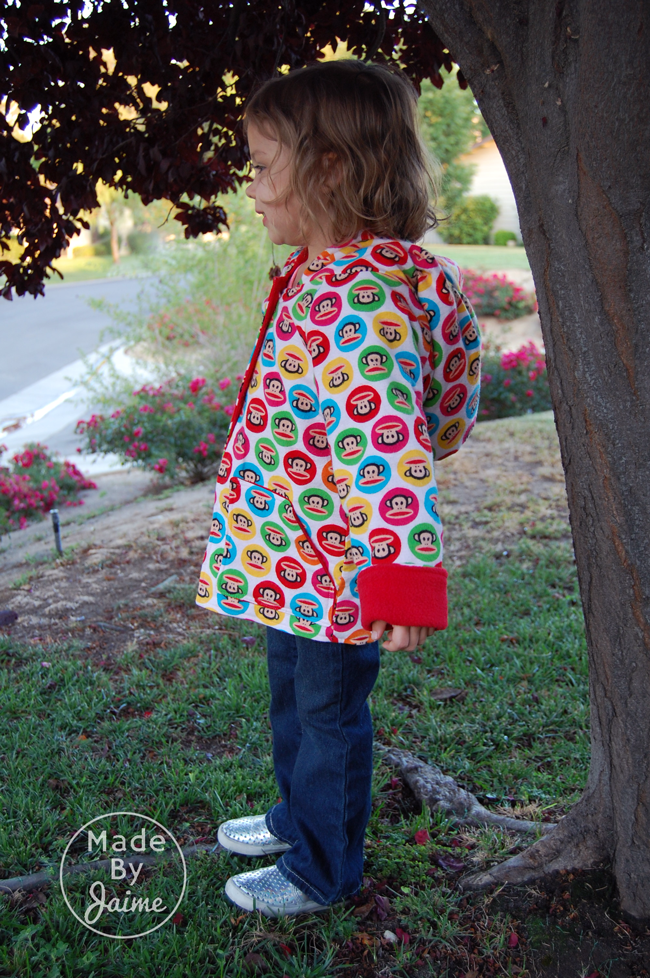 Happy Memorial Day! If you're in the U.S., today we celebrate those who gave their lives for our freedom. Grateful doesn't even begin to describe it – what an amazing sacrifice.
Today Dandelions n' Dungarees is releasing their Simply Sweats and Shorts pattern!
I had this Girl Charlee sweatshirt knit sitting in my stash so when I saw the tester call, I jumped on in! All my daughter's shorts are too small and we all know how hard it is to find girls' shorts with any length on them!
This is a pattern you definitely want to choose your size by measurements and not by ready-to-wear size. My daughter will be 4 in July but she measured in the 24 months size! I was nervous to cut such a small size but they fit perfectly! If you are new to knits, this would be a great introduction to them, as sweatshirt fleece doesn't have too much stretch.
This pattern comes in Baby sizing, Child sizing & Tween sizing – or you can get all the sizes here. This week only single patterns are $5.00, 2 size pack bundles are $7.99 and all three sizes are $10.99. You can make them with a ribbing covered elastic waistband, optional faux drawstring or drawstring.
Each pattern set includes long sweats with a rib knit cuff, capri length or shorts. I love that they are unisex because my son lives in sweat shorts over the summer. I cannot wait to find some sweatshirt knit to make him a few pairs!
The sale is this week only so head on over to Dandelions n' Dungarees to grab your copy at a great price!